Madeline Phillips



Bio
Age
21
Birthday
March 4th, 1998
Relationship
Nick Bean (ex-girlfriend)
Ship Name
Nadeline
Location
Granbury, TX
Madeline Phillips (born March 4th, 1998) is a YouNow and social media personality.
Biography
Madeline Phillips was born in Granbury, TX. She started YouNow in July of 2015. Her twin brother Drew Phillips was a well-known viner. She is one of the more popular female broadcasters on YouNow and tours with her brother in the PressPlay group. She has 2 YouTube channels.
Social Media
All social media is ayexmadeline
YouNow - 220,000 fans
Twitter - 73,183 followers
Instagram - 52,471 followers
YouTube - 159,129 subscribers
YouTube Views - 11,225,387
Relationship with Nick Bean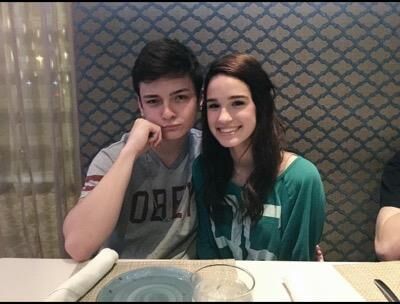 Madeline admitted to having a crush on Nick dating back to 2013
Madeline and Nick would often flirt with each other
They started guesting each other in their broadcasts.
During the Summer of 2015 Madeline would frequently bring Nick up in her broadcasts
Fans began shipping them and calling them "Nadeline"
They had a very flirtatious broadcast during Vidcon 2015 and teased kissing
They would do two more broadcasts together during the summer
They started dating during the Fall of 2015
They had an infamous broadcast in September of 2015 when Madeline came over to Nick's house and over 6,000 people watched them teas kissing
They broke up in November of 2015 with Madeline accusing Nick of still talking to numerous other girls and being a fuckboy.
Nick said it wasn't the right time for a relationship but people feel his obsession with his fangirls and the fear of losing them if he was taken was the reason for the breakup
After the nasty breakup, Nick publicly apologized to Madeline in January 2016
The apology brought them back together and they attempted to date once again
They were suppose to make it official during Valentine's Day 2016 with Nick going to Madeline's house
Nick though broke Madeline's heart again and went back to Bianca Sotelo